Welcome to Aveley Primary School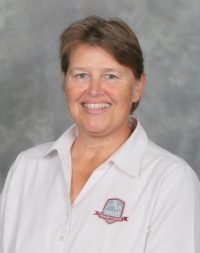 Principal's Message
Welcome to our Aveley Primary School website.
Our school has a dedicated and diverse team of teachers and support staff to ensure we provide every opportunity for all of our students to achieve their potential. Our school's vision of success for all children built on Trust, Respect, Opportunity, guides us to provide a challenging, innovative and supportive environment for all. The future will demand of our students the ability and willingness to be lifelong learners. Our aim is to work closely with individual families and as a whole school community to prepare our students for an active and productive life.
To support these aims, we maintain a safe and open environment where clear and frequent communication between families and staff is encouraged. We have an open door policy which means that, following the usual protocols of making appointments, we are always available to discuss issues and matters which may impact on your child's overall performance at school.
Our school has excellent modern facilities and well maintained grounds which include hard surface courts and a large oval. Our school has extensive computer infrastructure to support the use of Information and Communication Technology. We offer the opportunity for students in Years 3-6 to BYOD (bring their own device) to be used in the everyday teaching and learning program.
Aveley Primary School is supported by our dedicated School Board and P&C Association. These affiliated organisations have different roles in assisting our school and I encourage you to become familiar and actively involved in these support agencies when you can.
We are proud of the respectful, inclusive and happy learning environment that we have established.
 Michelle Murray
PRINCIPAL